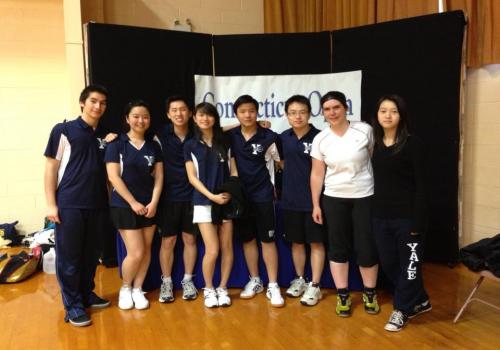 ale goes to the Connecticut Open! John and Morgane drove me, Eric, Pon, Patricia, and Sihua to the Connecticut Open. None of us got too far, but it was a lot of fun. John and Pon broke three racquets combined during their game..
Eric & Sihua (9-21, 11-21)
Ming & Patricia (1-21, 6-21) (We won the coin toss though.)
John and Pon (9-21, 13-21) and (17-31) [consolation]
More training!