Recreational Badminton
While there are no set times for recreational badminton, the badminton courts (which we share with other activities) are readily available. Check out the timetable here: http://sportsandrecreation.yale.edu/files/5th-floor-main-exercise-room-s…
As we do share the space with other people, please be respecting of the shared space.
Practice Times 
The badminton facilities are located in the Main Exercise Room (MER) & Gym H of the 5th floor of Payne Whitney Gym: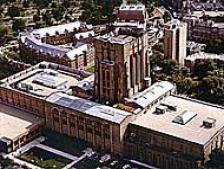 2014 Fall Term Practice Times:
——————————–
Reserved practice times are exclusively for team members. If you wish to play recreati
onally you should check the PWG schedules for availability. Team equipment is available for public use (nets, poles), but please be respectful of the equipment and return it after use.